This week we present a small-scale manufacturing case study: the making of a Process Cat figurine! (Which I call my Desk Buddy.)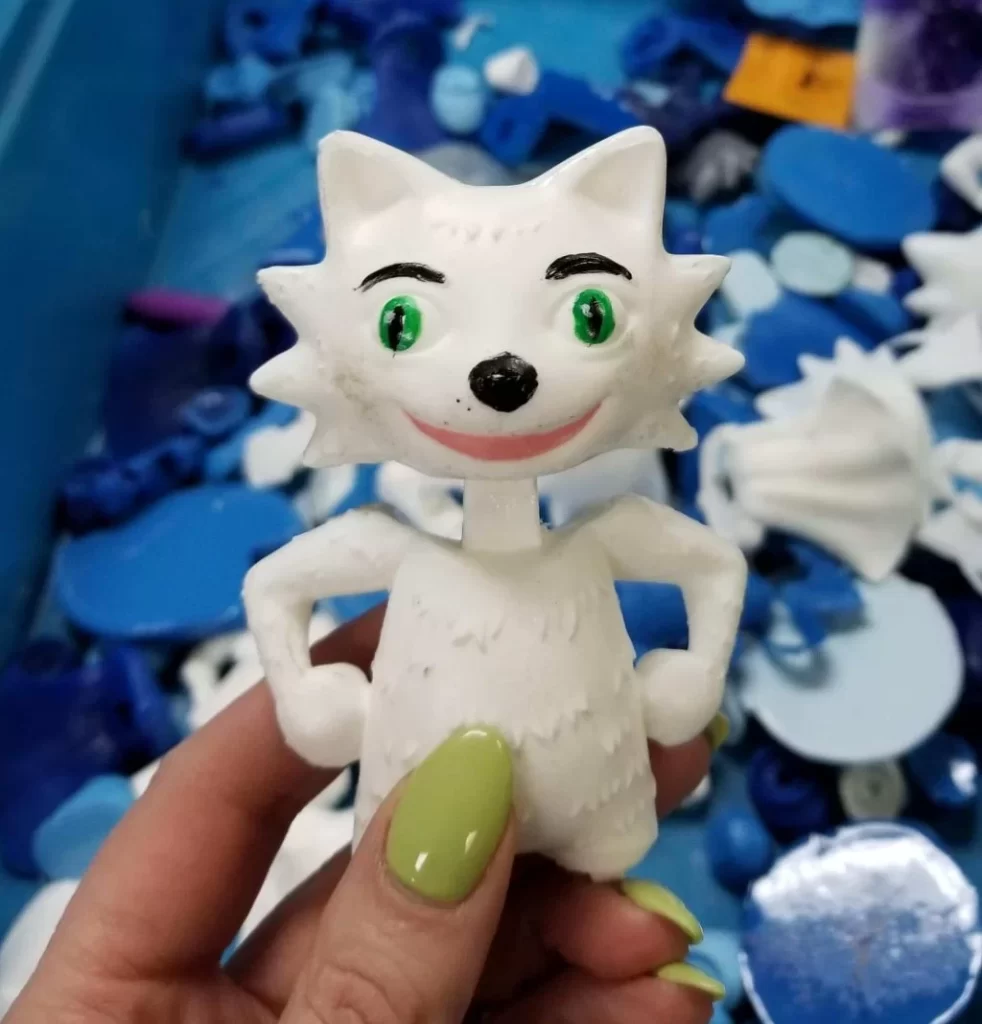 Now comes the designer
I was lucky to happen to meet Jaime Noguchi, the designer for Morlock Entreprises, at a comics convention.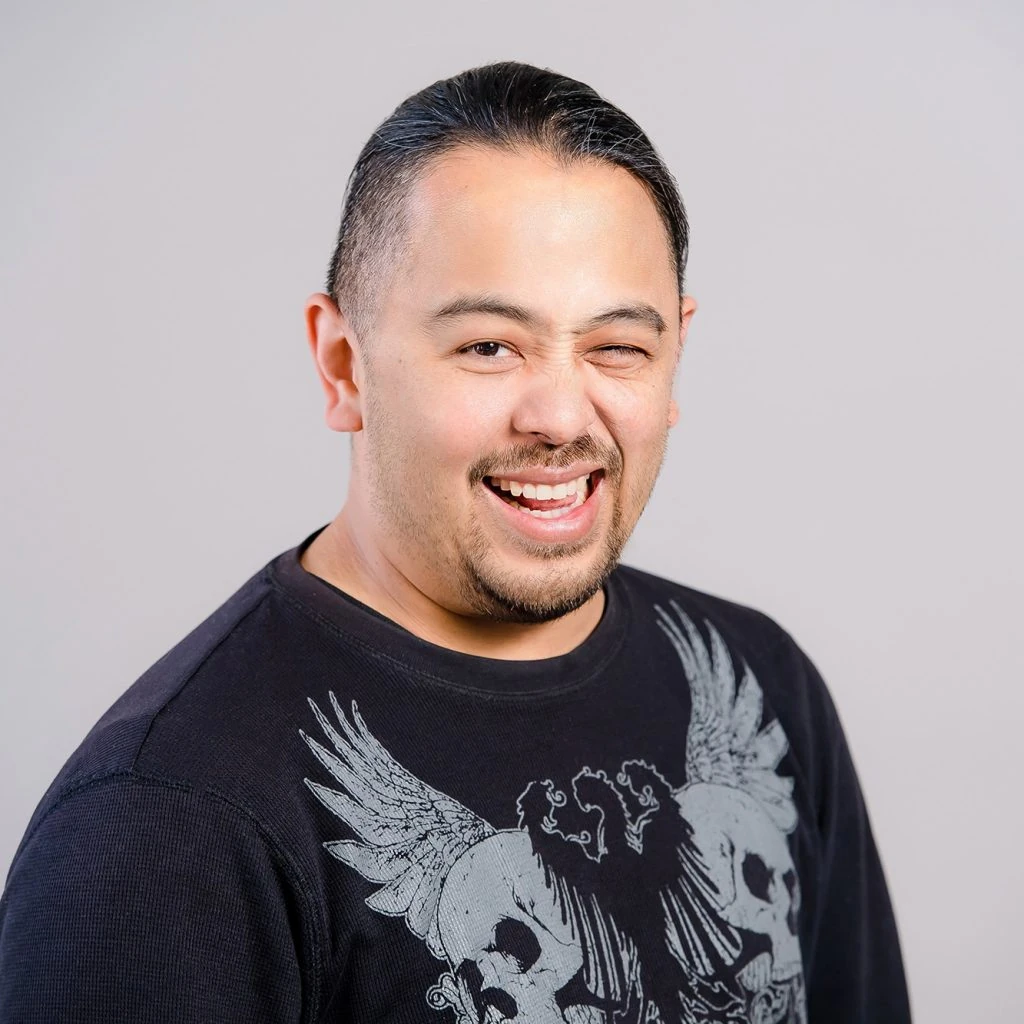 A few months later I finally decided to take the plunge and have them build a Process Cat figurine! The project started with a look at the 2D Process Cat character. Here's what he looks like in the blog and in the book How to Pick a Plastic: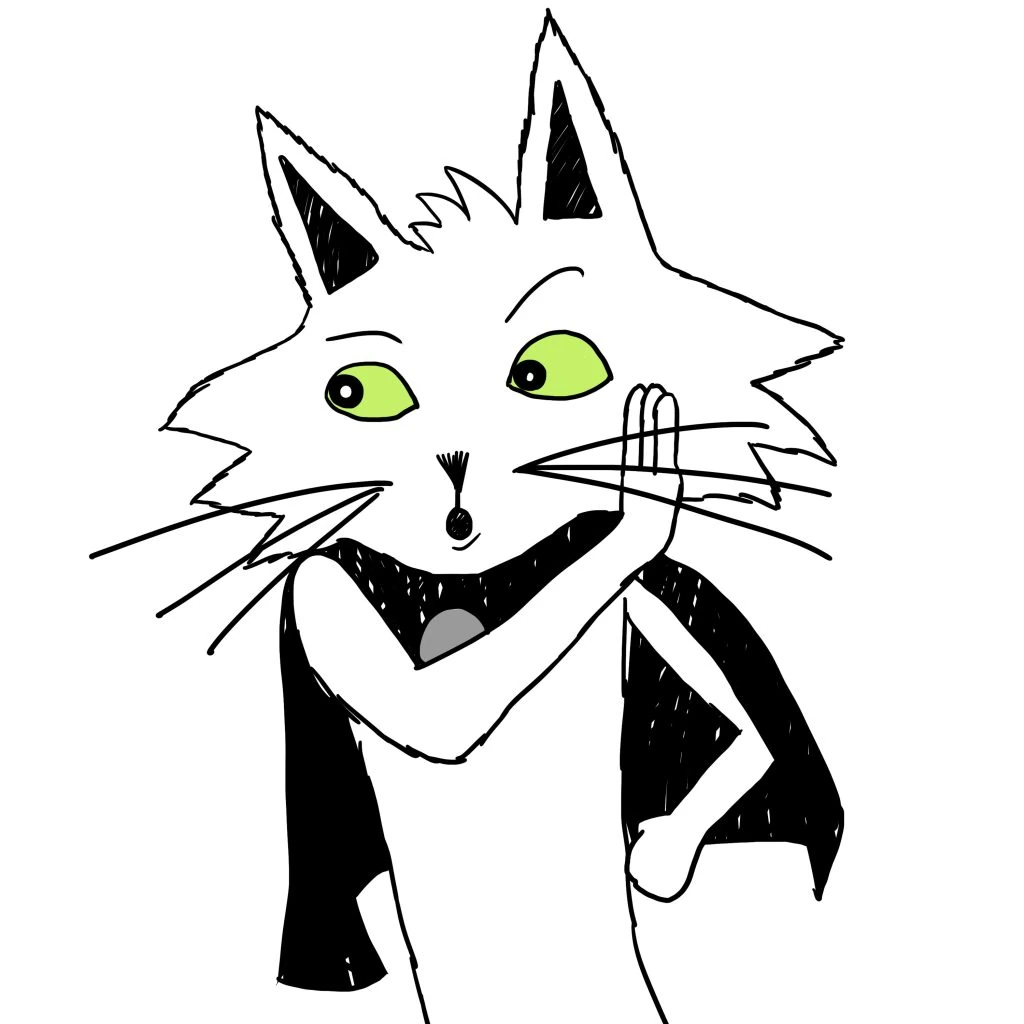 There was a problem with using this geometry for my Desk Buddy. I could see myself getting annoyed if he routinely fell over on my desk while I was trying to work. I didn't want to end up throwing him across the room in frustration because he might break (and also because I work in a coworking space with glass walls!) So I wanted my Desk Buddy to be shorter, squatter, and sturdier.
The most disturbing part of this manufacturing case study:
Jamie asked me to send sketches of the character from the front, profile and rear views. But I thought I had a better idea so I made a (very horrifying!) dummy version in modeling clay and took photos of that from each view.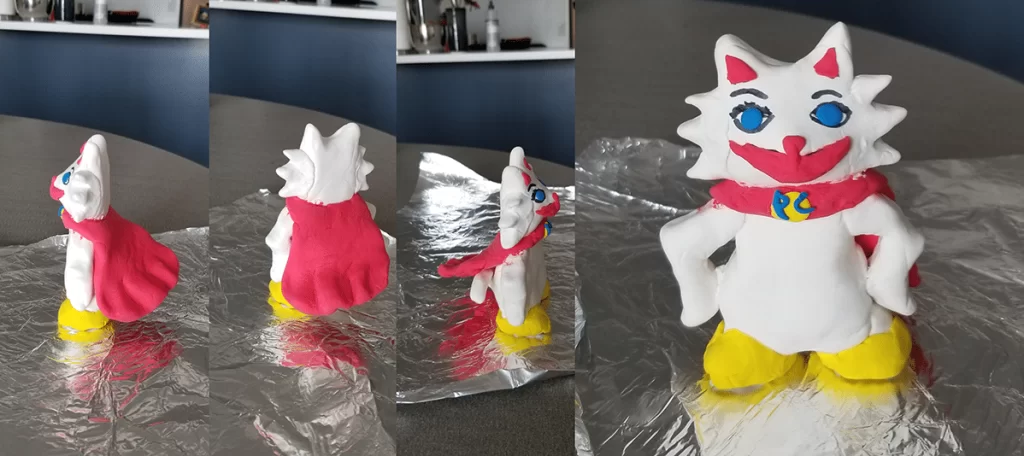 Jamie luckily was able to convert it into a non-terrifying form using 3D-modelling software:

Planning ahead
Then we refined the design and arrived at a final 3D model, taking into account the manufacturing methods that would be used. (Read about the importance of that in this post.) Specifically, this project was designed so it could be used for resin-casting (a method suitable for ~100 figures) and ALSO for bench-scale injection-molding. (Which is suitable for a few thousand.) Morlock has a bench-scale injection-molding machine and the capability to machine the molds to use in the machine. Dimensional tolerances* for resin-casting versus injection molding are different, so I had Jamie design models that could work with either technology.

Next post we'll look at the next phase of the process: preparing for resin-casting!
Ps. You can find Jamie Noguchi on Twitter: @angryzenmaster orcheck out his portfolio at https://jamienoguchi.artstation.com
*Dimensional Tolerance: what dimensions can be made with each technique. For example, how sharp of a point can there be on the fur texture? How thin can raised features (such as eyebrows) be? etc.